Introduction
The last time I reviewed an iPhone, Mitt Romney was running for president, Nokia was still a major player, and Google owned Motorola. While I've continued to use and enjoy Apple's phones in the interim, none of them has inspired me to take to my keyboard and bang out a full review. But it's 2017, I have been using the iPhone X for a month, and I have a lot to say about it. So buckle up, because this is easily the most interesting hardware that Apple has released in a long time.
Farewell iPhone SE
My last iPhone was the smaller SE model and I continue to prefer the feel of that device in my hand to its larger brethren. When it was introduced in March of 2016 the SE was incredible value for money. Its processor was identical to that in the iPhone 6S and with a few exceptions it was the larger phone's equal while boasting better battery life. But if you want the latest and greatest that Apple has to offer a year and a half on, the SE just doesn't cut the mustard anymore. Its camera is now meaningfully inferior, its performance lags that of the flagship models, and the battery life gap has closed. Had Apple chosen to keep the balance of features more in line with how it was in early 2016, I suspect I'd still be rocking an SE, but they didn't, so I've said farewell to that lovely form factor for now.
Physical Design
The iPhone X is slightly bigger than the iPhones 6,7, and 8 although in the hand this difference not really noticeable. What you will notice immediately is the all new edge-to-edge 5.8'' display. In a first for Apple, the iPhone X's display is an OLED panel. OLED screen technology has been around for many years and Apple's competitors have been using it in their phones for a while now. But until this year, Apple stubbornly insisted on LCD panels for all of their phones. So how does the iPhone X's OLED screen look? Incredible. It brings all of the advantages of OLED-inky blacks, infinite contrast ratios, and overall lower power consumption-while mitigating the traditional disadvantages-severe off-axis color shifts, over-saturation, and burn-in.
In order to achieve this edge-to-edge marvel, Apple made two consequential design decisions. On the bottom of the device, they removed the iconic home button that has been with the iPhone from day one and on top they introduced a sensor brow that awkwardly cuts into the top of the screen. I'll get to the cascade of changes that these decisions yielded shortly, but for now, understand that the screen, while stunning to look at, is an odd shape.
The front and the back of the X is glass, which hearkens back to the iPhone 4's classic design language and the side-mounted sleep-wake button is larger than on previous iPhones. On the back, there is a very large vertical camera bump that makes the phone sit unevenly when placed back down down on a flat surface. On the bottom, there are speaker grills and the lightning port. This is the third generation of phone for which Apple has omitted the headphone jack and they don't seem to have any regrets about the decision. There are two color options for the X: Silver and Space Grey and to my lights the former is by far the more attractive option. Overall, the iPhone X looks great and feels premium, which it should, given the fact that this is the first iPhone to start at $1,000.
Replacing the Home Button
To fully appreciate the set of design challenges that Apple faced when they chose to remove the home button from the iPhone X, a quick review of that button's functions is in order. Place your finger on the home button of any iPhone made in the last 4 years and you will unlock the device with Touch ID. This same finger placement will allow you to use Apple Pay as well as authenticate for password managers, banking, and any other app that takes advantage of Touch ID. Press once on the home button no matter where you are in the interface and the phone will take you back to the home screen. Press twice and you enter multitasking. Double tap on the home button of the 4.7 and 5.5 inch phones and the top of the interface will slide halfway down the screen, making it easier to reach with one hand. Press and hold the home button and you will invoke Siri. In short, the home button has a dizzying array of functions mapped to it and every single one of them had to be rethought on the iPhone X.
Face ID
Touch ID, especially in its second generation incarnation, was fast, easy to use, and very reliable. To replace it, Apple introduced its own proprietary facial recognition system. Face ID is fast, but not Touch ID fast, and it brings with it some catches. Some of the more immediately felt include the limit of one face per phone and the fact that you have to be holding the phone vertically and at a certain distance from your face for it to work.
Despite the catches, Face ID is impressive. It's forgiving with angles, it works in total darkness as well as in direct sunlight, and it doesn't care whether I'm wearing a bike helmet and sunglasses, or if my beard grows. In day-to-day use, Face ID is definitely more temperamental than Touch ID, but not worrying about whether my fingers are wet when I unlock my phone-Touch ID's famous Achilles heel-has gone a long way in making it feel like a wash.
So what about the other Touch ID functions? Apple Pay is now invoked by double pressing the sleep/wake button and the authentication that Touch ID used to provide for that service as well as password managers and banking apps is now handled by Face ID. A really nice bonus here is that Keychain, Apple's built-in password manager has Face ID support implemented in a way that obviates the need to ever enter username and password information in mobile Safari. Just navigate to a website where you have an account, tap on the Keychain button that appears, and your username and password will automatically be filled in following a quick Face ID authentication.
The promise of Face ID is that eventually it will be fast enough to just work in the background without the user noticing it, thereby providing an ideal balance of security and convenience. We're not there yet, but Apple got closer on this first shot than I thought possible and it really is a mind-blowing display of technological prowess.
Gestures
To replace all of the other uses of the home button, Apple introduced a series of gestures. Swipe up from the bottom of the screen anywhere in the interface to get back to the home screen. Swipe up and hold for a beat and after some subtle haptic feedback you will be presented with multitasking. For easier multitasking simply swipe right and left on the bottom of the screen to switch between recently used apps. Pull down on the home screen dock to invoke reachability. Swipe down to the right of the notch to get control center and swipe down anywhere to the left of that right horn to get notifications. Hold the sleep-wake button down to invoke Siri.
The gestures are, for the most part, a home run. Apple clearly spent a lot of effort on the animations and the result is an experience that is so fluid that it feels inevitable. Given that I've been using a home button for ten years straight, I expected the learning curve for these gestures to be steeper, but I needn't have worried. Within two days of learning the motions, they were second nature. The exceptions are the reachability gesture, which for ergonomic reasons I think no one with average-sized hands should be using anyway and the control center down-swipe. The latter feels a lot more cumbersome than the old swipe up. Oh, and the hard reset key combination, which used to be holding down the sleep/wake button and the home button at the same time, is now a little ridiculous: Quick press volume up, quick press volume down, and long press sleep/wake until the Apple logo appears. No bueno.
Media Playback and Phone Calls
For the past few years, Apple has been focusing a fair amount of effort on improving the speakers across all of their devices. The iPhone X benefits from this effort as its speakers sound really good even at full volume. In fact, at full volume I found them to be good enough to listen to while doing dishes. Video playback is also good, but here the strange dimensions of the screen make themselves felt. Many of the early reviews seemed to indicate that in practice, the sensor notch disappears and is a non-issue. This is true when holding the phone vertically. Apple put the time and system indicators over black to the left and right of the brow, and this helps to mask it in portrait orientation. But turn the phone horizontally and that notch stands out like an incompetent narcissist running the Executive branch. The iPhone X gives you a choice in this orientation for video playback. Either watch content in its correct aspect ratio and have black pillars framing your screen, or zoom in to fill the entirety of the screen and have the notch literally block a portion of the visible content.
Phone calls are clearer on the iPhone X than on any phone I have ever used. This is especially nice when using the speakerphone, which is finally loud enough for my tastes.
Cameras
Over the past few years, there has been a silent revolution brewing in mobile photography. As our phones have gotten exponentially more powerful, camera engineers at the big tech firms have been coming up with increasingly novel ways to improve the image quality coming out of their tiny sensors. This new era of computational photography makes the job of reviewing smartphone cameras complicated. Today, every flagship phone also bakes retouching into its pictures. Think of it like having a really quick Photoshop technician working on every image as you take it.
When I got my iPhone X, I had a number of burning questions about the cameras: How close would they come to the image quality of traditional cameras? How do Apple's photographic retouching tastes line up with my own? Is the iPhone finally capable of producing usable video? To answer these questions, I spent a few weeks shooting photos and video with the iPhone X. Here's what I learned.
Still Photography
The iPhone X has two rear-facing cameras, one that has a field of view equivalent to 28mm, and one that is equivalent to 52mm. Both are 12 Megapixels and both have optical image stabilization. The wide-angle camera lets more light in with its fixed 1.8 aperture lens than the "telephoto" which sports a fixed 2.4 aperture lens. The images that come out of the iPhone X are impressive. The colors pop, the details are sharp, and all things being equal, they can look as good as the images coming out of cameras that cost thousands of dollars.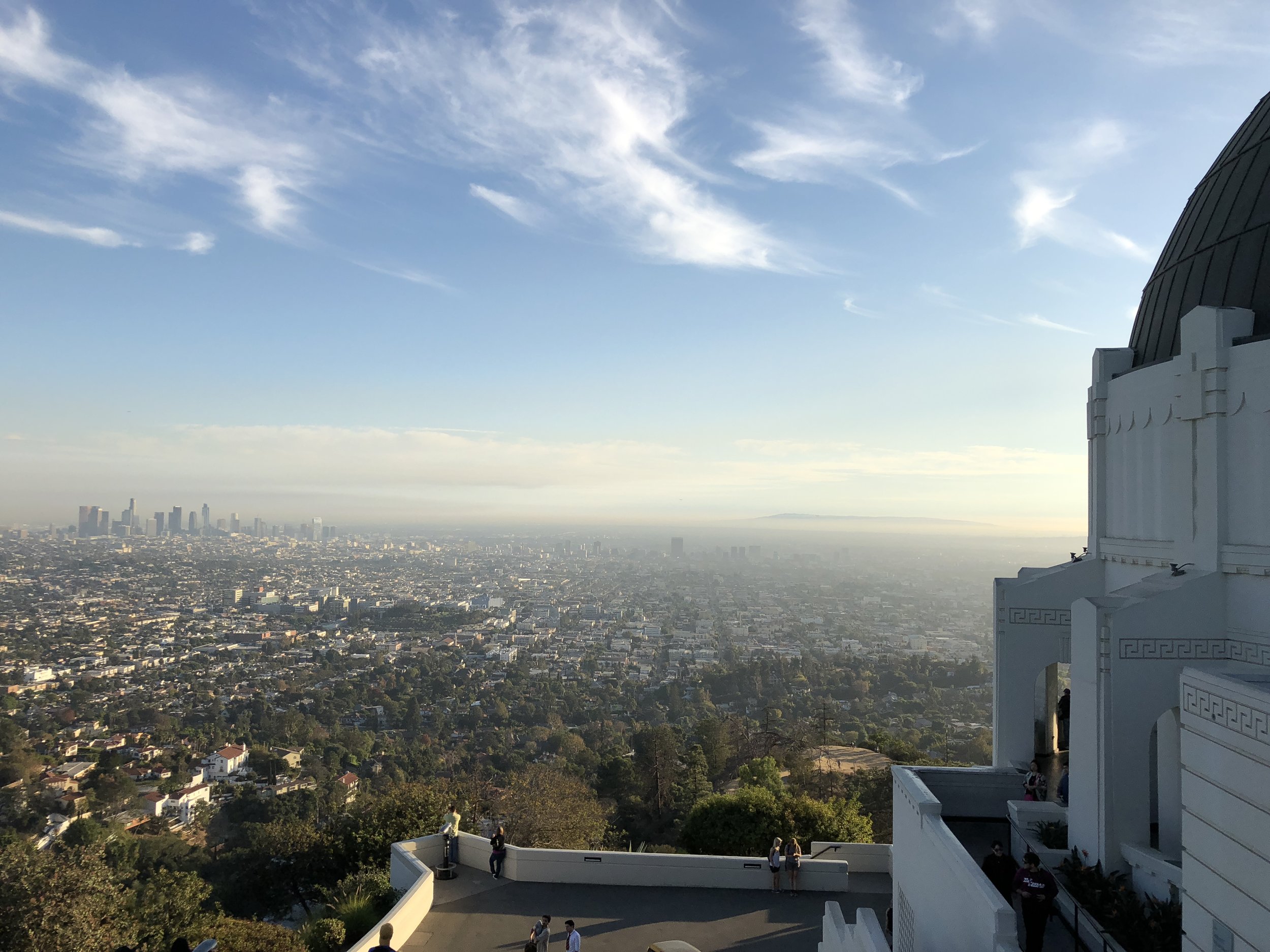 Now this is still a phone, which means that the sensor is tiny compared to what you would find even in a decent point-and-shoot. This means that the image processor in the iPhone has less light, dynamic range, and depth of field to work with. The camera engineers at Apple are of course aware of this and they do all sorts of tricks to compensate for it. In low light situations, they have the phone boost the sensor's sensitivity and then apply noise reduction. In high contrast situations, they have the phone take multiple exposures and then use tone mapping to create a single HDR image. And for depth of field, they have the phone measure the distance between the photons hitting the two sensors, create a depth map, and add varying degrees of artificial blur to the final image to mimic the shallow depth of field that larger sensors produce.
What Apple is trying to do here is make it more likely than ever that the average iPhone user can get great looking photos every time they tap the shutter button and it's hard to argue with the results. The iPhone X is easily the smartest point-and-shoot camera in the history of photography and amateur photographers will take better pictures on an iPhone X than they will on any other camera. But what about the non-amateur? As it happens, I fit neatly into this category and I find some of the moves that the engineers made here to be objectionable. My main gripes have to do with highlight rendering, sharpening, and noise reduction. I find that the built-in camera is too precious about preserving skin tones and as a result, it all too often blows the highlights. I also think it adds a little too much mid-tone contrast, which gives images an overly-sharpened look. Finally, in low light situations, the camera app tends to be too aggressive when it comes to noise reduction, leading to a look that can start to feel like an Impressionist painting. Having said that, none of these issues have stopped me from using the iPhone X for serious photography, because it's very easy to download one of the dozens of apps that allows you to bypass all of this processing and shoot in RAW. Shooting this way makes the iPhone a credible professional-quality camera, albeit one with all the limitations of a small sensor.
Perhaps my most anticipated feature of the iPhone X camera system was portrait mode. When the feature was introduced last year as an iPhone 7 Plus exclusive I was green with envy. I knew that the plus size would never be right for me, but I wanted the feature something awful. Well I have it now and it's incredible. Take a look at these two pictures. One was taken with the iPhone X. The other with a Sony A7Sii with a 55mm f1.8 Zeiss lens. I challenge you to tell me which one was taken with which system. Damned if I can tell without cheating.
Now it's important to understand that these were taken in ideal lighting conditions and when you shoot in less than ideal lighting, it doesn't work quite as well.
The really cool thing about portrait mode on the iPhone X is that you can see the effect in the viewfinder as you compose the shot. There are no controls to adjust it-although there are already third-party apps available that do give you that flexibility-but you can see how well it's working as you take the picture. Once you snap the shot, the phone keeps an image with and without the effect applied and it's really easy to switch between them. While the effect has obviously been optimized for human faces, I've had some success with cats and even some more abstract compositions.
In addition to the original portrait mode, Apple also introduced a whole bunch of portrait lighting modes that are designed to replicate the lighting that portrait photographers use in studio. These modes are still in beta and I found them to be underwhelming, but the progress that Apple has made in a single year with the original feature should have the big camera manufacturers shaking in their boots. When it works, it produces images that look very close to what you can get from a DSLR with some nice glass. The writing is on the wall.
So what about the front-facing camera? Well at 7 megapixels, it's not nearly as good as the rear-facing cameras, but with the new true-depth system that Apple implemented to support Face ID, it does gain , for the first time, all of the portrait modes. In my testing, it does a pretty credible job at the depth effect, although with a wide-angle field of view, it will never produce as flattering a portrait as the 52mm equivalent rear facing camera.
A final word here on something that most people won't notice, but everyone using an iPhone will appreciate. With this latest generation of iPhone, Apple introduced a new image format called HEIC. It is meant to maintain the quality of the old JPEG format in about half the average file size. Some early reviewers said that their HEIC pictures were of lower quality than their JPEG's from the new iPhones. In my testing, while I could see some subtle differences at 100% magnification, they did not add up to a difference in perceptual quality. This is a big win for consumers, who will now be able to keep roughly twice the number of pictures on their phones with no loss in quality.
The bottom line is that no matter who is taking pictures with it, the iPhone X is capable of producing some seriously beautiful images. Having the two focal lengths is really useful. Not only does it allow for the amazing portrait mode, but it also is really nice to have what we photographers like to consider a "normal" field of view, in addition to the standard wide-angle.
Video Recording
Video recording on the iPhone X is what I would consider acceptable. This is largely thanks to the optical image stabilization on the two lenses, which on a device that's this small makes the difference between usable footage and garbage. I found the low light performance from both cameras to be impressive, although the autofocus system isn't as foolproof as I would like and I haven't been able to think of a good excuse. The smaller sensor size should make autofocus a breeze, especially with Apple's industry-leading A11 Bionic chip powering the phone. The A11 does, however, allow for some truly impressive slow motion. The iPhone X can shoot 4K at 60 frames per second, a feat that many professional video cameras cannot boast. Unfortunately, the new HEVC codec that Apple is using to achieve this frame rate is not yet supported in most editing applications, including Apple's own Final Cut Pro X. This makes working with the files a pain as they have to be transcoded to be of any use. Below is a little montage that I put together of footage taken on the iPhone X. Everything is straight out of the camera, without color correction or grading and I think it's representative of what you can expect to get out of the video cameras.
Could one shoot a feature-length film on an iPhone X? Sure. Would I want to? I wouldn't choose to use this tool for that kind of a job unless the content cried out for it, but the prospect of incorporating iPhone footage into a film makes more sense now than it ever has. Before we move on from the cameras, I would be remiss if I didn't mention the face-tracking features of the True Depth camera system. In addition to Face ID and selfie portrait mode, the front facing camera system allows for very fine-grained facial tracking. Apple chose to show this off with a feature called "Animoji" which are animated faces that you can send to your friends on iMessage that record your voice, track your facial muscles, and mimic your expressions. Animoji demo really well, but I'm confident that the real potential of having facial tracking on the phone has yet to be realized and I look forward to seeing what third-party developers do with it.
Battery Life
Battery life on the iPhone X is better than what I was getting on my one and a half year old iPhone SE. Obviously the relative age of the two devices is relevant and I remember when the SE was new and its battery life was closer to that of the iPhone X, but even then it was not quite as good. A combination of the OLED display and Apple's new attention awareness features has made the battery life of the X respectable. Everyone uses their phone differently so take my numbers with a grain of Kosher salt, but I've been getting 12 hours during a heavy day of use and 20 hours on a normal day from the iPhone X.
Multiple Charging Methods
There are multiple ways to charge the iPhone X. You can charge it with the included wall wart, you can charge it "wirelessly,"i.e. by setting it down on any inductive charging surface that supports the Qi standard, and you can "fast charge" it. Given the price of the iPhone X, I think it's inexcusable that Apple didn't include either a fast charger or a Qi charger in the box. These are add-on accessories that you have to purchase separately to enjoy their benefits.
While disappointing, it should come as no surprise that the 5W in-the-box wall charger and the inductive mat are the slowest methods of charging the iPhone X. It should also come as no surprise that the 30W Anker charger and the 61W MacBook Pro charger were the quickest at getting the phone to 75%. What was a bit of a surprise was the 12W iPad charger. While it couldn't quite keep up in the first hour, by the 80 minute mark it had caught up to its higher wattage siblings and tied the MacBook Pro charger in getting to 100%. On the wireless side of things, I should note that I recently installed iOS 11.2 which brought with it 7.5W wireless charging. In my tests, the update didn't make any real difference in wireless charging speeds. I got to 100% 5 minutes quicker than I did with the 5W inductive charge pictured above, but I consider that to be well within the margin of error for my testing methodology.
So what's the upshot of all this? If you want to take advantage of fast charging on the iPhone X you will need to pop for a USB-C to Lightning cable. Currently, the only way to get this is to buy it from Apple for $25. You will also need to buy a fast charge capable power brick. Anker sells the above 30W fast charging USB-C power brick for $27.99. So for the absolute quickest charging at the cheapest price, you're looking at $52.99 before tax. But given the above results, it's hard to argue with $19 all-in for Apple's iPad charger. All you need is the brick and you can get to 100% charge almost as quickly as you can with the fast charging solutions. As a bonus to all you travelers out there, the 12W iPad charger is also compatible with Apple's international adapters.
The Ethics of Purchasing an iPhone in 2017
In my last iPhone review, I introduced a section on ethics, because I had become aware of the horrendous conditions under which iPhones were manufactured. I concluded that buying an iPhone is problematic in the same way it's problematic to purchase many products in our global economy and that this means we need to put pressure on Apple and other companies to insist that their suppliers improve conditions for their labor force. In the interim, the New York Times won a Pulitzer Prize for their iEconomy series, Apple claims to have cracked down on labor violations, and as I had hoped back in 2012, a real journalist managed to sneak into a Foxconn factory. So where do things stand today?
It's complicated is the honest answer. Apple will tell you that they conduct regular audits of their suppliers and that they are making steady progress which you can read about in their annual Supplier Responsibility Progress reports. Labor activists like those at China Labor Watch will tell you that the conditions have not really improved and putting together iPhones is still terrible work. The aforementioned journalist, Brian Merchant, describes what he saw at Foxconn in his book, "The One Device," as follows:
"No, there were no child laborers with bleeding hands pleading at the windows. There were a number of things that would surely violate U.S. OSHA code-unprotected construction workers, open chemical spillage, decaying, rusted structures, and so on-but there are probably a lot of things at U.S. factories that would violate OSHA code too…Foxconn was not our stereotypical conception of a sweatshop. But there was a different kind of ugliness. For whatever reason-the rules imposing silence on the factory floors, its pervasive reputation for tragedy, or the general feeling of unpleasantness the environment itself imparts-Longhua felt heavy, even oppressively subdued."
What everyone seems to agree on is that the attention brought to the issue by publications like the New York Times did have an impact on wages, as well as underage labor and overtime practices. Just this past month, the Financial Times reported on a situation in which Foxconn were taking advantage of student interns and forcing them to work overtime. Apple seems to have successfully pressured Foxconn into taking remedial steps to compensate the students. Merchant also provides real evidence of Apple's importance in setting the standards for the whole industry. He quotes Li Qiang of China Labor Watch as saying "I had a meeting with Samsung executives[about labor conditions at their suppliers] and they said they would just follow Apple."
My takeaway from all of this is that pressure works and pressure on Apple leads to changes across the industry. Is this an argument for boycotting Apple products? I don't think so. In the first place, the violations are not happening at Apple, rather they are happening at the company's suppliers. But more importantly, Apple does seem to take these issues seriously. And whether that comes from PR sensitivity, a genuine concern for the workers, or both, they are taking meaningful action and can credibly point to real progress on the issue. Which is not to suggest that as consumers we should be complacent. Apple can and should continue to apply pressure and we should let them know that we're watching.
Wrap Up
The iPhone X marks a major turning point in the history of the product line. For the first time in 10 years, Apple has rethought the physical user interface and in so doing reimagined how its iconic phone should be used. When the iPhones got bigger in 2014, I was expecting a redesign of the user interface to accommodate for the new form factor. Surely, I mused, Apple understood the ergonomic difference between a 4'' phone and a 4.7'' phone in the hand! My confidence was misplaced. While the 5.5'' iPhone 6 Plus did get some user interface tweaks, the 4.7'' iPhone 6 did not, with the exception of the relocated sleep/wake button.
The iPhone X's new gesture-based navigation makes this size class more usable. The 5.8'' OLED display, while not an unmitigated win for content consumption, is the best quality display I have ever held in my hand. More importantly, with the iPhone X Apple is making a statement. The device is thicker and heavier than its predecessors, but it has better battery life. Its glass back makes it more prone to damage from drops, but allows for inductive charging. It has a more prominent and asymmetrical camera bump, but this makes room for optical image stabilization on both lenses. It sports an unsightly unibrow, but this is where the True Depth system and Face ID live. Given the recent vector of Cupertino's design decisions, none of these trade-offs were foregone conclusions. I can only imagine what kind of a gut check it took to embrace all of these real aesthetic shortcomings for the sake of a better, more usable product. The statement Apple is making with the iPhone X is that function is sometimes more important than form and that is a hell of a relief given the recent history of the company. If you want the very best handheld computer that money can buy, look no further than the iPhone X.
NB: Special thanks to Pennie Ungar-Sargon, Michal Rogson, Amira Hasenbush, and Grey Blavin for their help with this review.